Visitor Information
Located in downtown Long Beach, The Pike at Rainbow Harbor is a vibrant dining and entertainment district linking the Long Beach Convention Center to Rainbow Harbor's waterfront and the Aquarium of the Pacific.
Walking Distance from The Pike:
Aquarium of the Pacific
Long Beach Convention & Entertainment Center
Hyatt Regency Long Beach
Harbor Breeze Cruises
Shoreline Village
Additional Points of Interest:
Queen Mary
Port of Long Beach
Long Beach Airport
Complete Tourist and Travel Information:
Long Beach Area Convention & Visitors Bureau
Rainbow Harbor: In addition to The Pike and Aquarium of the Pacific, Rainbow Harbor attractions include sport fishing, boat rentals and personal watercraft rentals. Rainbow Harbor has 87 slips for commercial vessels, 16 30-foot slips and a 250-foot long dock for day guests.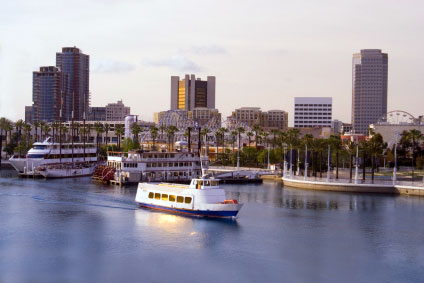 The Pike at Rainbow Harbor is a 369,000 square foot waterfront entertainment district located in downtown Long Beach, California, between Long Beach Entertainment and Convention Center and the world-class Aquarium of the Pacific. With a variety of restaurants, entertainment venues, Ferris wheel and open-air marketplace, The Pike is one of the most unique waterfront locations on the West Coast.
The Pike is owned and managed by DDR Corp.